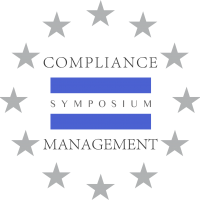 About the Symposium
The second edition of Compliance and Management Symposium, which takes place on the 13 July 2017 at Forte di Bard in Valle D'Aosta, aims on addressing the issue in a discussion targeted towards identifying the formula to combine freedom and compliance. The International Compliance and Management Symposium, at its second edition, is introduced as an important event in the overview of the economic, social, academic and institutional, Italian and international; an annual encounter, meant as "The moment" in which different stakeholders meet and discuss on the rules management system (Compliance Management System) and on how these contribute in a decisive way to the success and competitiveness of organizations and businesses. The Symposium is oriented towards Italian and foreign businessmen and entrepreneurs, professionals and consultants who operate in the organization sector and in compliance in various ranges and sectors of the economy, representatives of the academic and institutional world.
01
AGENDA
2017 Symposium agenda
Check in
Registration of participants
Introduction by GIORGIO CHIRONNA
"The tango metaphor": Where rules meet freeddom.
Welcome from early partners and presentation of the day
Freedom & Compliance MODERATED BY STEFANO SEDDA
Manage complexity, integrating individual freedom
FREEDOM & COMPLIANCE AND COMPLEXITY
Moderated by Dario Simoncini
End of works by Gianfranco Bettoni
End of works and greetings
02
EARLY SPEAKERS
IAS ICBS intends to help activate a cultural reflection process between the institutions, the academic sector and that of businesses and professions.
Professor in ``Law on Occupational Safety Management Systems`` at University of Urbino and a member of the Technical-Scientific Commission of OLYMPUS

Compliance Manager and Co-founder and Managing Director at the IAS International Compliance Business School Balerna CH.

General Director at Fondazione ISTUD

Sardinian Airport Director - ENAC (Italian Civil Aviation Authority), Phd in the Law and Economics of Productive Systems, Transport and Logistics.

Strategic Consultant Partner of AFG, Professor of Management and Organization at SUPSI Lugano CH.

Gioachino Gobbi is Grivel "patron": a very important reality in the economy and social life of the territory. Today Grivel sells all over the world, even in China, exporting 92% of its production.

Coach counselor, consultant and entrepreneur cofounder of EnergetiCoaching

Group Compliance Officer of the Helsinn Pharmaceutical Group of Companies

Business Unit Director- Development & Technology Integration RICA - Zoppas Industries

ANITEC Vice-president, consultant and entrepreneur.

Organizational Consultant and Coach, Co-founder and Chief Operating Officer at the IAS International Compliance Business School Balerna CH.

Associate Professor of Business Management, Complexity Management Advisor, and founder of the Institute of Complexity

Full Professor of Organization at the State University of Milan, visiting professor at Cal Poly
03
GALLERY
Watch photos and videos from First International Symposium "Compliance and Management: wisdom of the rules for a competitive advantage".
04
REGISTRATION
You can register throught the form below.
Via San Gottardo, 112 CH-6828 Balerna (Svizzera)
info@old.compliancemanagementsymposium.ch
Phone
+41. (0)91.682.01.59
06
patronage
The second edition of ``Compliance and Management Symposium`` is sponsored by IAS Register AG