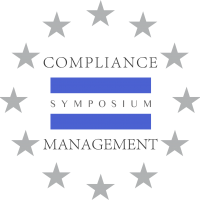 About the Symposium
Siamo partiti, nella progettazione di questo terzo Symposium da quattro semplici domande: Può essere la Compliance, o ancora meglio la cultura della Compliance, un fattore chiave per la strategia di una organizzazione? Può la cultura della Compliance cambiare il senso, la mission e la vision, di una organizzazione rafforzando e caratterizzando la sua presenza nel mercato o addirittura nella società? Dove la cultura della Compliance caratterizza la nostra vita rendendola migliore? Quanto ci fa guadagnare il Compliance management e come faccio a calcolarne il ROI? Nel Symposium 2018, giunto ormai alla terza edizione, vogliamo partire dalle risposta a queste domande per fissare un punto: la cultura della Compliance è un elemento imprescindibile per la strategia di una impresa di successo ed è giunto il momento di parlare dei benefici economici che essa porta, oltrepassando la visione limitata e fuorviante che la identifica solo con un costo.
We started, in the planning of this third Symposium, from four simple questions: Can Compliance be the Compliance culture, or even better, a key factor for the strategy of an organization? Can the culture of Compliance change the sense, the mission and the vision of an organization by strengthening and characterizing its presence in the market or even in society? Where does the Compliance culture characterize our life making it better? How much does compliance management gain and how do I calculate ROI? In the Symposium 2018, now in its third edition, we want to start from the answers to these questions to fix a point: the culture of Compliance is an essential element for the strategy of a successful business and it is time to talk about the economic benefits that it door, going beyond the limited and misleading vision that identifies it only with a cost.
01
AGENDA
2018 Symposium agenda
Welcome Coffe
Registration of participants
The value of compliance in the strategy of an organization
Keywords, Sustainability, Continuity, (management of) Risk and (management of) Complexity to affect an innovative and changing global context.
Panel discussion
Compliance 4.0, the rules at the service of organizational innovation
02
EARLY SPEAKERS
IAS intends to help activate a cultural reflection process between the institutions, the academic sector and that of businesses and professions. | IAS intende contribuire ad attivare un processo di riflessione culturale tra le istituzioni, il settore accademico e quello delle imprese e delle professioni.
Direttore qualità - Enervit

Presidente e fondatore di AssoCompliance

General Director at Fondazione ISTUD

A. D. Cosnova Italia, ho seguito in prima persona la start-up italiana della multinazionale tedesca. Esperienza internazionale per gruppi come Pirelli, Danone, Crown Cork & Seal.

Responsabile: Mediobanca, Data Protection Regulation - Group DPO - Funzione Compliance & Antiriciclaggio.

Fondatore e managing director dello studio di consulenza del lavoro Maiocco e Associati

Marco Pacini è stato nominato il 13 novembre 2017 Chief Financial Officer di Fiera Milano, il più importante operatore fieristico e congressuale italiano e uno dei maggiori al mondo.

Directeur F.I.P.A. – Tunisia Agenzia per la Promozione dell'Investimento Estero

Sales Director LHH Italia.

La Compliance intelligente al servizio della Qualità percepita dal cliente

Full Professor of Organization at the State University of Milan, visiting professor at Cal Poly
03
GALLERY
Watch photos and videos from Third International Symposium "Compliance and Management: compliance and strategy".
04
Accomodation
Get your hotel
05
REGISTRATION
You can register throught the form below.
Via San Gottardo, 112 CH-6828 Balerna (Svizzera)
info@old.compliancemanagementsymposium.ch
Phone
+41. (0)91.682.01.59
06
patronage
The third edition of ``Compliance and Management Symposium`` is sponsored by IAS Register AG